Conservancy Blog
Share Our Mission with Three Friends (and get a prize!)
by Deb Nicholson on December 18, 2019
We know that our Supporters are our biggest advocates, spreading the word about the work we're doing and helping us to reach our match goal. We want to thank you for doing this and inspire you to help a little more! Now if you sign up three friends as new Conservancy Supporters, you get a surprise prize!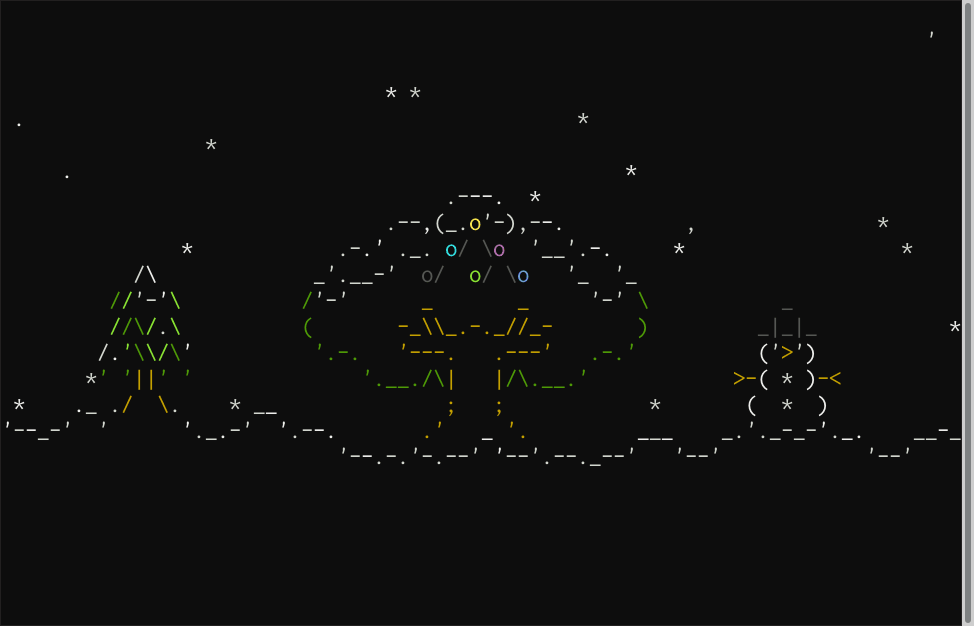 The most exciting thing you could do for us during this giving season, is tell your friends about our work. Get three of them to become Conservancy Supporters and you will receive a small special edition gift designed by the lovely Chris Lemmer-Webber and/or we will thank you publicly on our website (but only if you are into that.) Plus, new Supporters will have their donations tripled by our generous matching donors.
WHY: Many nonprofits have staff members whose job it is to just write and talk about the work the organization is doing. As a small scrappy org, we do our best to squeeze this work in along with all of our normal jobs of actually doing all of the work to support software freedom. We have no professional marketers or fundraisers. And of course, Conservancy doesn't buy lists, or track folks who come to our page so we can follow them all over the internet with ads. That means that we grow our membership base a little more slowly than the organizations that do choose those methods. It also means that we need your help.
Nobody likes being followed around the internet.
We are largely a remote org that attends events throughout the year, but still the number of in-person conversations we can have about our work is finite. Even at a busy booth, we can only talk with so many new people. Plus there are loads of lovely folks who support software freedom who just don't attend in-person events, folks we'll never meet because we don't choose to spend a lot of money on advertising. We've noticed that most of our Supporters are folks that are really "in the know" - you're people who are leaders, speakers and the ones who will shape the future of software freedom. You know about our work because you are on the front lines of advocating for software freedom and you understand the critical role Conservancy plays.
WHO: All of this means that we rely on YOU to share our message with your friends and colleagues. We rely on you to share our story with the other folks that you collaborate with on free and open source software projects. We count on you to praise us to your fellow activists who are unhappy about how helpless we are in relation to the pervasive surveillance, one-size-fits-none solutions that many of us find it harder and harder to not use. We can't expand our work to support and protect free software solutions and grow the software freedom movement without you -- and your friends.
Once you've gotten three friends to sign up, just email us to let us know. Give us your address and you will receive a small special edition gift designed by the lovely Chris Lemmer-Webber and/or we will thank you publicly on our website (or just let us know if you prefer to remain anonymous or have your listing be in honor of someone or something.)
Next page (older) » « Previous page (newer)
1 2 3 4 5 6 7 8 9 10 11 12 13 14 15 16 17 18 19 [20] 21 22 23 24 25 26 27 28 29 30 31 32 33 34 35 36 37 38 39 40 41 42 43 44 45 46 47 48 49 50 51 52 53 54 55 56 57 58 59 60 61 62 63