Conservancy Blog
Displaying posts tagged diversity
Highlighting Some of Our Leaders in the Linux Kernel
by Karen Sandler on September 20, 2018
This week has shown two interesting events related to Linux. Yesterday, the New Yorker published an article pointing out that abusive behavior in the Linux project specifically has created an unfriendly and unwelcoming environment for underrepresented groups. Linus Torvalds, Linux Foundation Fellow and leader of the Linux project, after having been contacted by the New Yorker in connection with the article, admitted his past behavior has been problematic and is taking time off from the project.
While these moves are a step forward, they cannot alone change the problematic culture we have in technology generally, and Free and Open Source Software (FOSS) in particular. One press article and one leader temporarily stepping aside can only take one small step toward reversing decades of unfriendly culture, where abusive language and conflict are often considered the appropriate way to resolve disputes. We at Conservancy, particularly in its Outreachy project, do our best to help improve this situation for FOSS.
Outreachy provides mentors and coordinators a method and process to promote inclusive culture in their FOSS projects. Our program would not be possible without a lot of key FOSS contributors who behave professionally and are deeply committed to improving the situation. We thank all the people who have contributed to great experiences for Outreachy mentees and hope that recent news helps more people in the community take heart that change is possible. I contacted a few of these people to highlight here.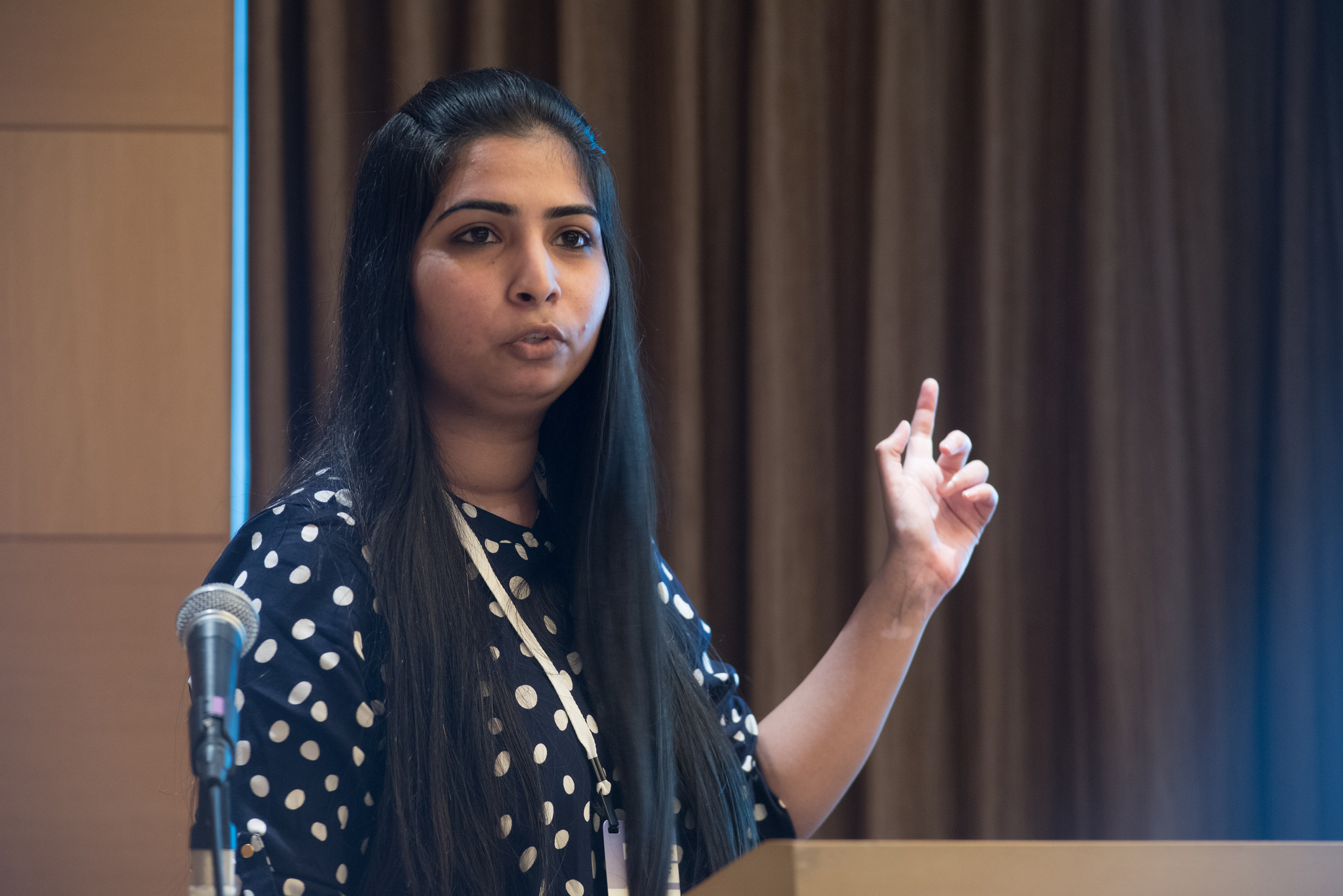 Vaishali Thakkar, Outreachy internship graduate who now co-coordinates of kernel internships commented:
"Outreachy is the best thing that has ever happened to me. I came from an education system where asking questions didn't always end up in positive encounters but rather we were made fun of because not knowing things isn't normal. My first friendly encounters with bunch of mentors in outreachy kernel mailing list also helped me to understand that open learning and open education is not only normal here [in open source] but is also something you are celebrated for. Which was really a huge thing for me at that time because it helped me to build my confidence and make my space in the open source industry.
Lately, I've been giving a lot of Linux Kernel contribution workshops in Indian universities [offline] and in Kenya [online] to spread the word about the wonderful opportunities the program provides with a hope to increase more diverse set of contributors in the kernel community. Outreachy is touching so many lives at so many levels ranging from giving equal pay opportunity to people traditionally underrepresented in open source to help building a welcoming and diverse communities. My motivation for volunteering as a coordinator is merely an expression of saying thanks to all wonderful people who has helped me reach at where I am today and also about enjoying a feeling that comes from playing a role in building welcoming communities together."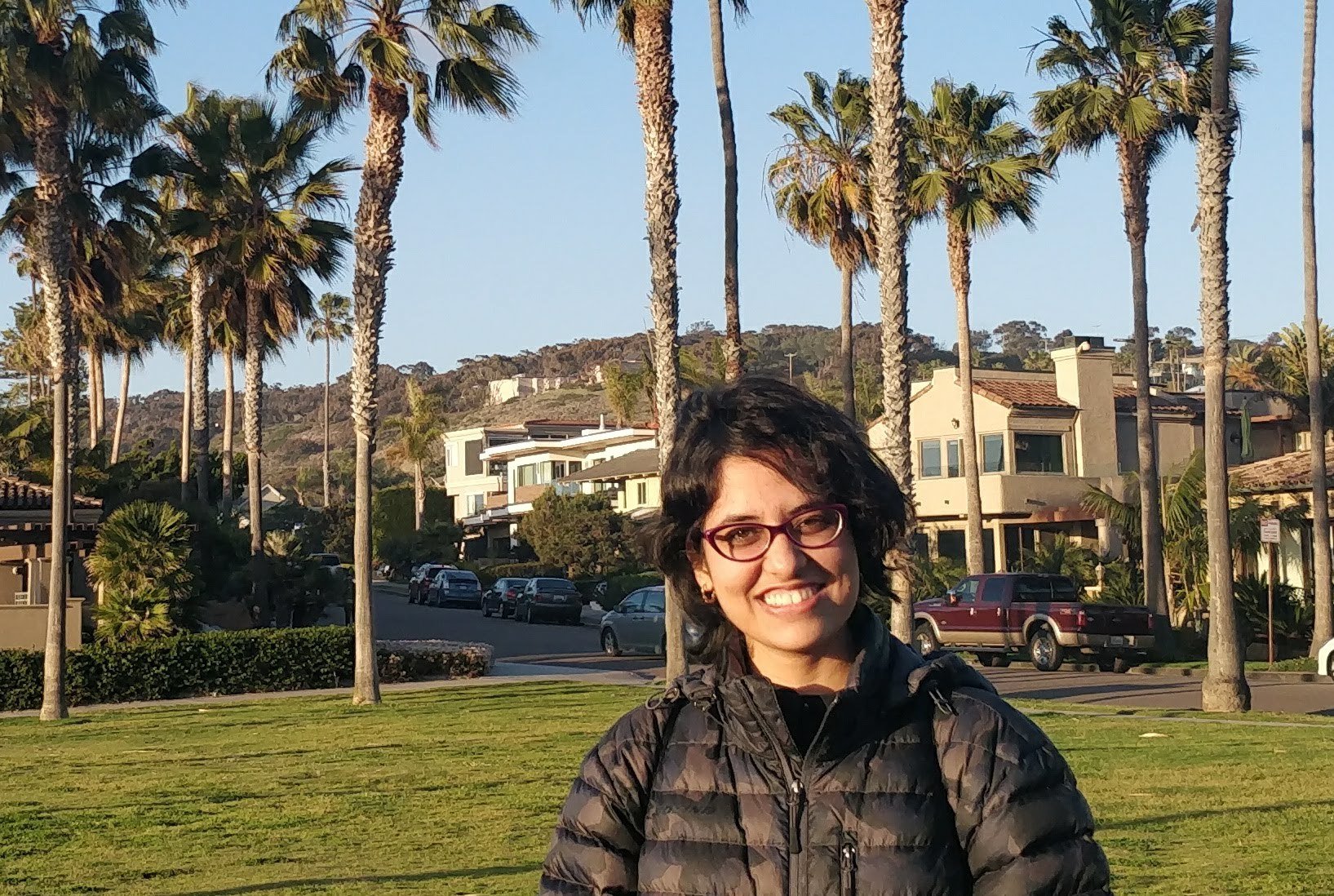 Shraddha Barke, who is also an Outreachy internship graduate and now co-coordinates kernel internships with the Outreachy project added:
"During my undergrad, I was desperately looking for opportunities to work on real problems. That's when I got the chance to intern with Outreachy and that exposed me to the wonderful Linux community and gave me lifelong mentors and friends. Julia Lawall has mentored me for the past few years, right from Outreachy to my graduate school. Outreachy opened more doors for me than I could've imagined.
My motivation to volunteer stems from the feeling to give back to the community that has given me so much. Outreachy provides a supportive platform for people underrepresented in technology. I love knowing that I'm playing a small role in the worldwide impact Outreachy is having today! And I'm excited to see how big it will grow. :)"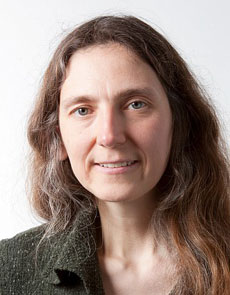 Julia Lawall, who has previously coordinated Outreachy participation in Linux, and continues to mentor noted:
"As a former teacher and as a researcher, I have observed that many female students who start in computer science become discouraged and drop out during or after their studies. Thus, complementarily to my research activities, over the past four years, I have been active as a mentor and then as the coordinator for Linux for the Outreachy Internship program. Providing female students in computer science with the opportunity to interact with and get feedback from top-quality well-known developers helps build their confidence making it possible to move beyond the inevitable discouraging moments. There were 71 applications for Linux internships while I was coordinator for Linux, and 30 internships offered. After their internships, interns have gotten jobs at companies such as Red Hat, Intel, Bloomberg, Oracle and Collabora. Several interns have instead opted for further studies, including two who are starting as PhD students at UCSD and Columbia this fall. Former interns have also been active in outreach, both through informal events that they have organized on their own and through Outreachy itself."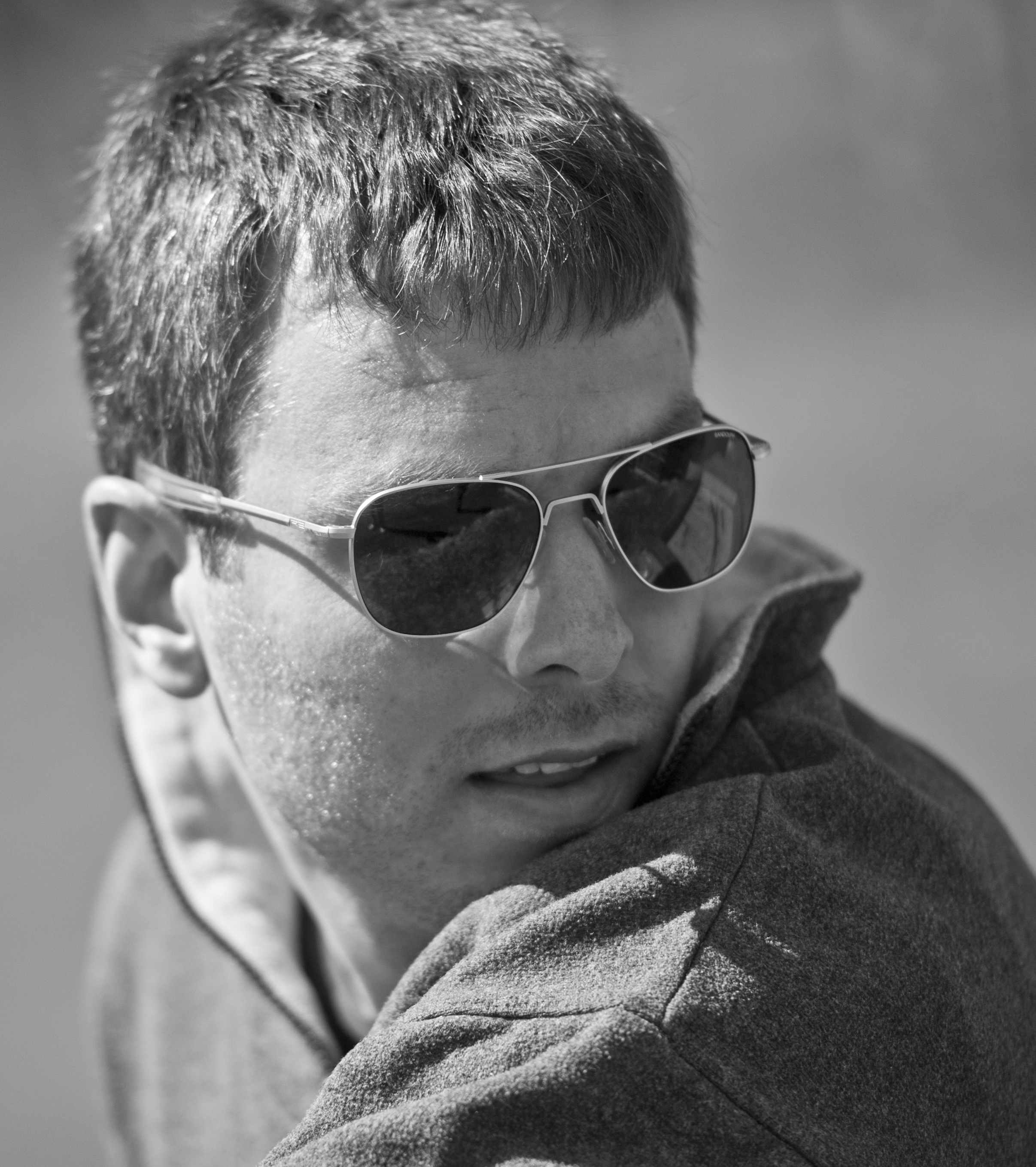 Daniel Vetter, who mentors Outreachy interns in the Linux Kernel's GPU driver subsystem adds:
"The Outreachy program is the best program we have to improve diversity and inclusiveness in FOSS long-term. While Linux as a project is deeply problematic, there are pockets of sub-communities who really care about creating inclusive spaces and can provide Outreachy participants a great internship experience contributing to critical technology low in the stack.
I am very glad to provide my help supporting Outreachy participants as a mentor and Outreachy's critical role in building better communities and a diverse and inclusive FOSS culture."
We hope the events of this week indicate that times are changing, and the status quo of behavior fails as an adequate standard for civility, inclusiveness and diversity. We thank all those who have spent years, both behind the scenes and in the public fray, pointing out and pushing for inclusiveness in Linux and all other FOSS communities. We welcome mentors, coordinators and sponsors to get involved in Outreachy and we hope to continue working on related issues and supporting those of you who are working behind the scenes to make free software a place for everyone.
Karen Sandler Interviewed about Sexism and Imposter Syndrome
by Karen Sandler on September 19, 2017
During an interview with mic.com, our executive Director Karen Sandler spoke about sexism in tech and imposter syndrome.
Parsing GitHub's data on queer participation in FOSS communities
by Brett Smith on June 6, 2017
Earlier this year, GitHub conducted a broad survey of "those who use, build, and maintain open source software." They just released the results, and for those of us who care deeply about the inclusiveness of FOSS communities, it's a lot of sobering reading. There's still a dearth of women participating. It also provides numbers to incidents of bad behavior, and the impacts those have on our communities.
There's potentially one bright spot in the demographic data, though—and you get the sense the authors were happy to find it, too, since they call it out themselves. They note:
Along other dimensions [than gender], representation is stronger: 1% of respondents identify as transgender (including 9% of women…), and 7% identify as lesbian, gay, bisexual, asexual, or another minority sexual orientation.
As far as I know, this is the first attempt to broadly quantify queer participation in the FOSS community, and I'm really grateful GitHub made it. As discussions about diversity in our communities have come to the fore, I've been frustrated that it's been hard to include queer identities in them, because we didn't have basic information like whether or not we're even underrepresented in the first place. GitHub's results start to help us answer those questions.
I say start to help us answer them, because no one survey will ever answer them authoritatively. Before people run out to declare we're succeeding at building queer-inclusive communities, I want to contextualize these results a little to help people better understand what they do and don't tell us.
One limit in this data is in the audience surveyed. GitHub "collected responses from 5,500 randomly sampled respondents sourced from over 3,800 open source repositories on GitHub.com, and over 500 responses from a non-random sample of communities that work on other platforms." This skews the audience towards relatively technical participants in FOSS communities in a couple of different ways. First, surveying people who are active on GitHub or comparable development platforms means we're only surveying people who work directly with the tools of developing software. This survey doesn't collect responses from people who draw and post UI mockups, e-mail in suggested revisions to documentation, or answer other users' questions on external forums. More than anything, I would love to see a similar survey conducted with a more expansive view of who participates in FOSS.
Second, including more respondents from GitHub biases the audience toward people who are working on newer or more modernized projects. Think of all the FOSS projects that predate GitHub and still host their development elsewhere: GNU, GNOME, Firefox, LibreOffice… when you think about the applications individuals use every day, these are a lot of the most popular ones. Including 500 responses from other communities helps mitigate that, but it's not clear that's a representative ratio, and the fact that they were chosen non-randomly is less than ideal too (although I recognize it's not obvious how to incorporate those responses in a way that would be both random and fair).
Another reason these results aren't authoritative is that sexual orientation and gender identity are complex. A single question about each on a survey will never be sufficient to accurately capture the community's full diversity. Most survey results are sensitive to how their questions are worded, and this is famously true for these sorts of questions about identity. Wikipedia's article "Demographics of sexual orientation" provides a good primer on these issues if you want to learn more. Briefly, it matters a lot whether you ask whether the respondent identifies themselves a certain way, versus whether others would identify them that way, or whether they've engaged in activities that could be classified that way. Words like "gay" are also categories that were invented in the west, so people from other countries and cultures may not recognize or identify themselves with them. I think GitHub's survey asks the two most useful yes/no questions you can ask to inform discussions about queer participation in FOSS, but there's lots of room for other surveys to dig deeper on these topics.
None of this is to say the survey is flawed or should've been done differently. There are many trade-offs involved in designing a survey like this, and I think the trade-offs GitHub made are both clear and justifiable. The best way to understand where we truly stand is not to try to craft a single perfect survey, but to have many surveys with different structures. Then we can learn the most by comparing and contrasting their results. I hope more surveys follow GitHub's lead to ask about sexual orientation and gender identity, whether they're small projects surveying their users, large cross-community surveys like this, or anywhere in between.
All that said, the numbers in these results seem to be on the high end when compared against similar surveys of large general populations. I think the authors are right to call them out as a bright spot, and I'm personally encouraged by them too.
---
Let's be optimistic for a moment and and assume these results mean that queers are at least proportionally represented in FOSS communities. Does that mean we're queer-friendly?
Not necessarily. Just like a workplace can have both gender balance and rampant sexism—in wage gaps, in promotion choices, in who does and doesn't get heard at meetings—our communities can have both proportional queer participation and hostility toward us. Identity policing, bi erasure, transphobia—we see these problems in spaces that are explicitly or even exclusively queer. Of course they can arise in FOSS communities too.
While we work on getting more numbers, we should also be working to defend against these problems. There are a couple of concrete things we can do.
First, we should be working to adopt strong codes of conduct in more of our communites. Any code of conduct worth its salt like Geek Feminism's already prohibits harassment based on gender identity and sexual orientation. We should be joining this work, both out of self-interest and to help our allies who have been looking out for us in turn.
(An aside to my fellow queer men: this goes extra for us, because this is one of those times when we can wield our male privilege as a force for good. Since it's mostly been women leading the charge for codes of conduct so far, it's easy for opponents to try to minimize this work as women "just" advocating for themselves. Tell your community you want a code of conduct, tell them you want it for your own wellbeing, and shut down that train of thought before it even leaves the station.)
Second, us queers need to be out more in our communities, to build personal networks that can identify, discuss, and resolve these issues when they arise. This is easier said than done. Most of our interactions in the community happen on channels focused on getting work done: planning development, putting together documentation, reviewing changes. There's rarely a good time to say "hey, I'm queer" in these spaces. It's easy for it not to come up until the annual conference after-party.
We have to be more out than that, for the sake of new or occasional participants. When queers are considering getting involved in a project, seeing people like them already invested can help demonstrate to them that this is a place where they're welcome. If they're harassed, they're more likely to report it if it's easy to find someone they feel will understand and be receptive.
We can't wait to come out until the big meetup. We have to be out on the mailing lists, in the chat rooms, on social media. I'm not saying you have to make a dedicated coming out thread, but try putting a sign in your avatars, e-mail signatures, or personal bios. (Personally I love to paste the rainbow flag emoji 🏳️‍🌈 anywhere I can get away with it, but I know that symbol doesn't work for everyone. Here's to more representation in future Unicode standards.) Some people may ask you not to bring "politics" or "sexuality" into the community, but being out is more fundamental than that: it's about making sure queer people can be in the space at all. If a straight person complains that you bring up your queerness too much, that means you're undeniably out, and that's the goal.