Thanks for Helping Us Meet Our Fundraising Challenge!
by Deb Nicholson on January 15, 2019
We're really excited to head into 2019 with our fundraising goals met. Thank you everyone (and their cats!) for sharing stories about our work these last two months. We really do rely on our supporters to tell their free software loving friends and colleagues about Conservancy. Thank you especially to Private Internet Access has supported our fundraising efforts with a $50K match -- they are true Conservancy champions! Thanks also to Molly de Blanc: Free Software Superstar, for organizing our biggest year-end match ever by bringing in more individual matchers than we've ever had.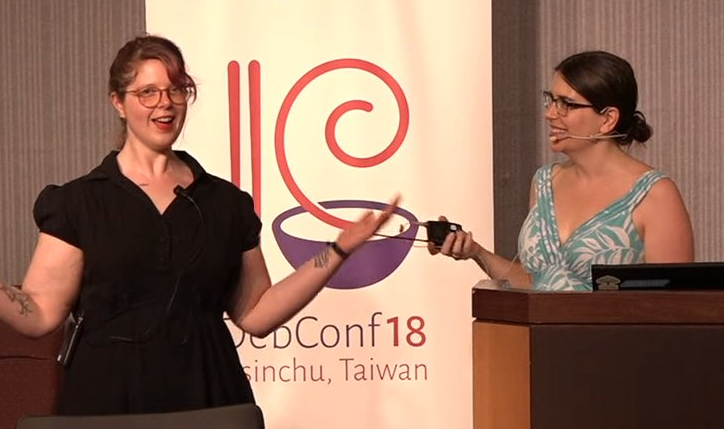 Molly was joined by
Elana Hashman
,
Sage Weil
,
Josh Triplett
,
Keith Packard
, Martin Krafft, one anonymous donor and our pals at Private Internet Access.
Thanks also to Purism and other stalwart friends like VM Brasseur who helped us by telling everyone they know that you should be donating to Conservancy. We are also honored that free software luminaries like; Katie McLaughlin, Leslie Hawthorn, Kade Crockford and Jeremiah Foster were willing to eloquently tell people why Conservancy's work is important to them.
Are you coming across this post after the fact? You can donate to Conservancy all year round, (it just won't be doubled) and we'll still use it to support a diverse, community-driven free software future. Thanks!
Please email any comments on this entry to info@sfconservancy.org.