Friends of Outreachy, UX and the GPL
by Deb Nicholson on December 13, 2019
David Turner and Danielle Sucher are just two of the excellent people who are supporting our annual fundraiser by putting up matching funds. This year's match is our biggest yet! We've been challenged to match a total of $113,093. Donations help us support and protect free software alternatives and grow a bold software freedom movement where everyone is welcome.
David Turner has been working on free software for nearly 20 years. He's been a GPL Compliance Engineer at the Free Software Foundation, worked on Open Trip Planner (a Conservancy member project) and is a Senior Software Engineer at Two Sigma. Danielle Sucher is a polyglot who primarily works with OCaml these days. They are partners who live together in New York City, along with the best cats.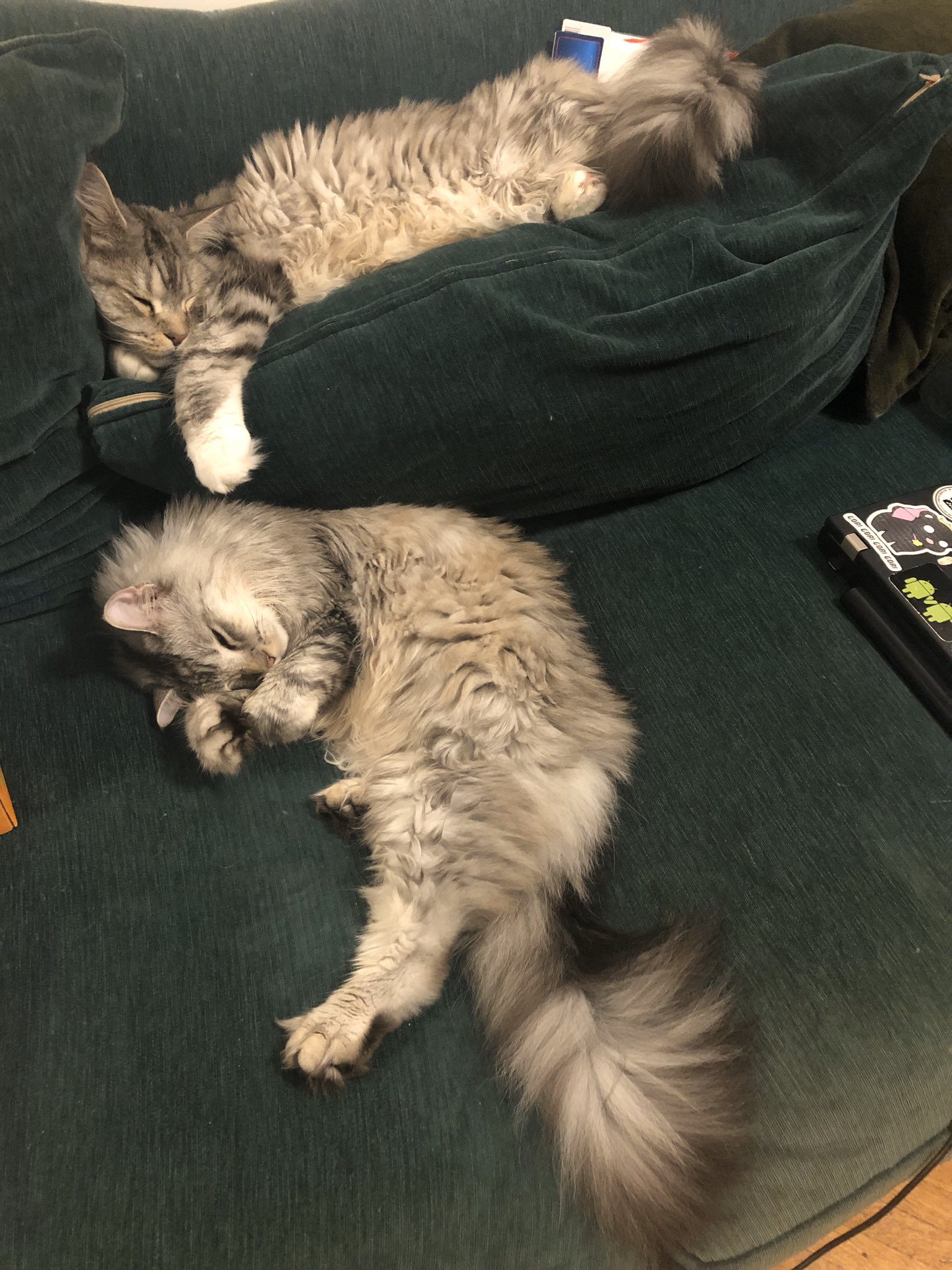 Picture is available under a CC.BY license and was taken by Danielle Sucher.
David and Danielle were gracious enough to participate in an interview -- thanks!
1. What do you think is the most exciting thing that happened in free software over the past year?
David: As a user of free software, I think the renewed focus on UX has been valuable. Two examples: Git has added some new subcommands like "switch" and "restore" and that put the emphasis on the task the user is trying to accomplish rather than on what happens internally. And Blender has a whole new UI, just in time for me to start playing around with it.
2. How does software freedom fit in with the other causes you support?
I think the notion that it's possible to cooperate with folks with whom one might not have very much in common seems increasingly rare these days. I think of freedom of speech as a sort of treaty: I won't try to censor you, and you won't try to censor me. Free software is very much the same: you're doing your thing with the software, and I'm doing mine. Because freedom of speech is threatened, we support the ACLU.
3. Danielle, you went from being a lawyer to being a developer when most people in this field go the other way if they're going to switch! What was the most unexpected thing about that change?
Danielle: I thought I would like front-end stuff because I love art, but in fact, I hate it and am very happy doing backend development and distributed systems.
4. Do you ever dream of writing a software license? Why or why not?
David: I do sometimes dream of writing a constitution. But I don't really feel the need to write a license, because I think the GPL does a fine job.
5. What do you hope to see Conservancy accomplish in the next five years?
We continue to enjoy seeing new folks joining the movement through Outreachy. And I'm sure that whatever else you do will be great too.
Participate in the match and have your donation doubled through the generosity of folks like David and Danielle, today!
Please email any comments on this entry to info@sfconservancy.org.